We have lowered the price of the DVD for faster and a higher volume of sales.
For your copy of this DVD Please send $15.00 in the form of Cashiers Check or money order, payable to Anthony Yawn, 211 East Avenue Roanoke, AL 36274. Please include your address in the envelope. This price includes S&H charges.Thank You for your support.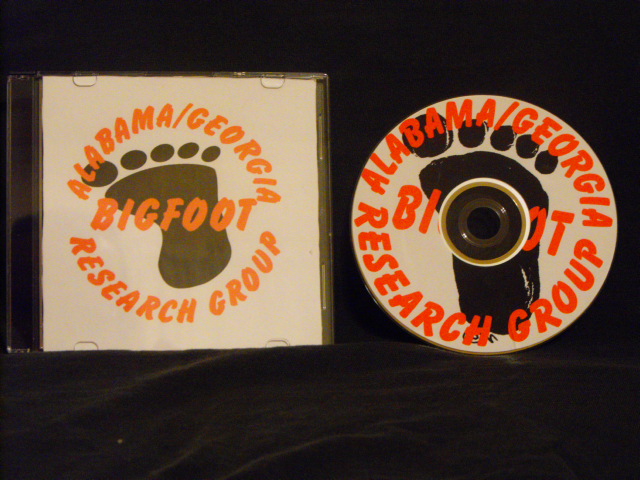 All proceeds for the sale of this DVD will be used for our research.We are also working on a patch of our logo that will be ready for sale soon.These two kayaks and lifejackets were bought with money from the sale of the DVD.
With the use of these kayaks we are able to check the banks of the lake for footprints alot faster and safer. We will also be using them on future deep woods expeditions to get into some areas we have previously been unable to get to.We hope to add other equipment such as a F.L.I.R. unit for the group and other electronic surveillance equipmet as well.
Dear Mr. Yawn,
I am writing you to let you know that I enjoyed your DVD. I live in Hawkinsville Ga. on the Ocmulgee River,back at the end of last summer while out on my deck overlooking the river I would hear a long shrill yell comming from down the river in the bottoms. I have never heard anything like this before and didn't know what it was,it was suggested to me this might be a bigfoot so openely minded I started looking on the internet for information about bigfoot. That is when I found your website and when you put your DVD on sale I ordered one as fast as I could. It came in the mail the other day and I have watched it several times. I know now some of the things I need to look for and what to do if I do find something. I really liked that you included a few of your expeditions. Hearing the bigfoot yell on one of expeditions is exactly what I heard. I will be checking the area now looking for any signs of bigfoot in the area. Thank you again the DVD is great and if you are ever down in our area look me up. Mark C.